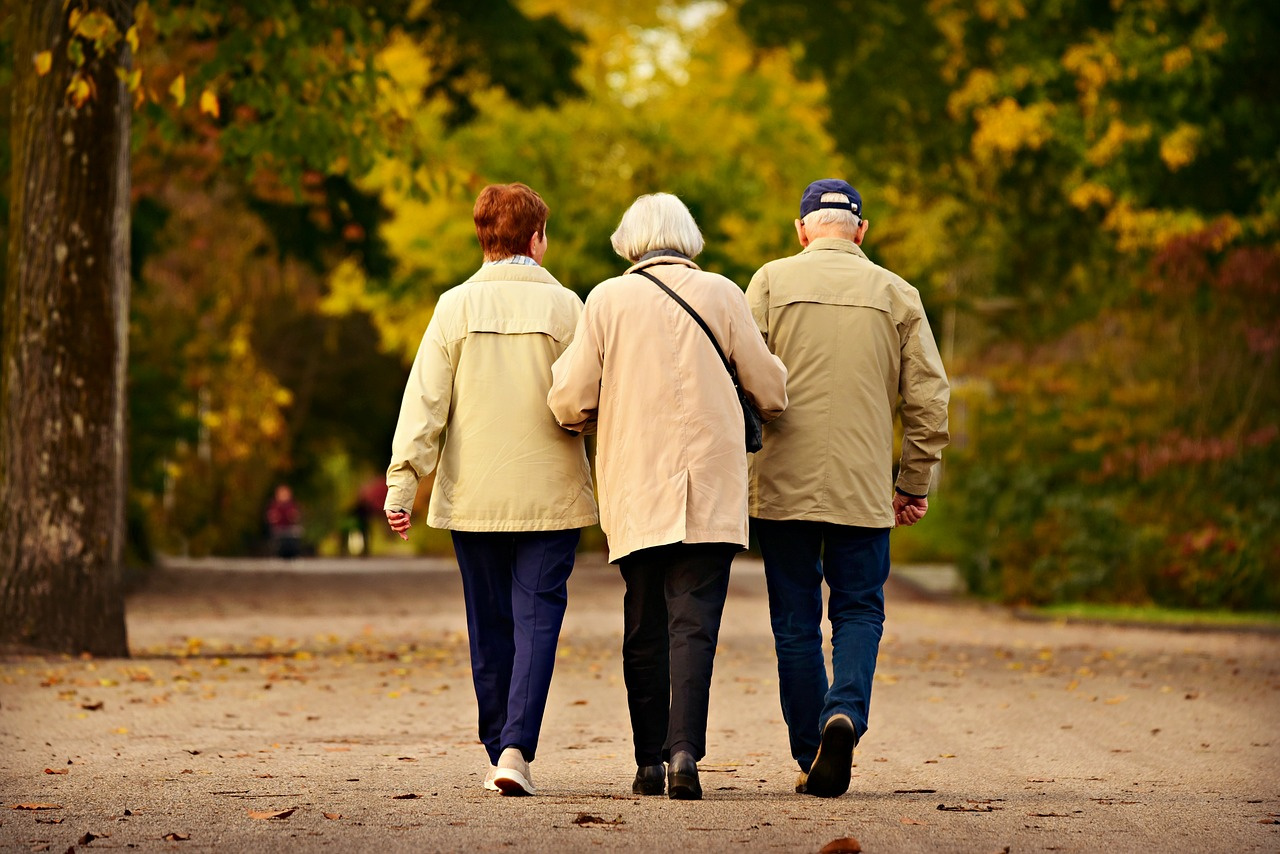 Staying active is so important during this extended closure of the Chestermere Whitecappers facility. To that end our fitness guides, Karen McKee with Walk-Fit and Carol Gardner with Chair Yoga have selected 4 YouTube videos for those seeking activity. A 10-minute chair yoga exercise can be found at: https://www.youtube.com/watch?v=KEjiXtb2hRg. A 20-minute chair yoga exercise can be found at this link: https://www.youtube.com/watch?v=azv8eJgoGLk. For our walk-fit followers two workouts can be found at the following links: https://www.youtube.com/watch?v=ndVjwkaLGDk and for a one-mile walk, check out https://www.youtube.com/watch?v=ECxnTuzZ614. The same links can also be found our our Facebook media site. Thank you Karen and Carol for helping keep our membership fit!
Do you want a new way to connect with the community? Join the Grand-Letters Program!
We are excited to tell you about a new SYNERGY program that connects pre-teen girls in Synergy's SHOUT Girls program (for girls ages 10-13) with 'grand-ladies' in the Whitecappers club. This is a pen-pal program where young ladies exchange emails with older ladies in the hopes of creating a new friendship that can provide the trading of ideas and supports.
Initially, it was thought this could indeed resurrect the sometimes thought-of as the "lost art of the hand-written letter" but with the current CoViD-19 pandemic in mind, we are hoping that an exchange of letters over email might suffice for now until the disappearance of the virus allows a paper exchange safely.

If you are a senior lady, interested in being a recipient of an email from a young lady and thereto willing and able to write a reply email, please contact either of the following:

Ashi Saini, Program Facilitator with SYNERGY
Email: ashi@yoursynergy.ca
Phone: 403-604-2072
Sherri Standish, Volunteer Program Assistant with SYNERGY

Email: sherristandish@gmail.com
Phone: 403-272-4373
We look forward to your response to the new 'Grand-Letters" program!
Regards,
Sherri and Ashi
Hello Whitecappers,
Just a quick note to let you know that during this time of isolation due to Covid19 you can now have the Anchor home delivered. Although the Chestermere Library remains closed to the public you may call the Library at 403 272-9025 from 9 a.m. to Noon to add your name and address to the list for free delivery. Deliveries are expected to begin next Wednesday afternoon. Please pass this along to any Whitecappers who do not have e-mail or other seniors who would enjoy receiving the newspaper. Stay healthy!
Link caption

As we age and are well away from a work world, maintaining social relationships is recognized as being a keystone in longevity and contentment. With our COVID-19 crisis isolating all of us at Whitecappers, there is a way to overcome that feeling of being lonely. If you have a Smartphone, tablet or a laptop computer with camera built-in, you can use technology to connect. Application such as Facetime, Skype, and Zoom can be easily set up on your device. Then it is a matter of contacting those with whom you wish to connect. Sharron Matthewman has provided a poster to advertise this on our website. Check it out on our newsletter portion of our website: Tech & Isolation.

WHAT CAN YOU DO AT THE 50+WHITECAPPERS CENTRE?