A major decision affecting the Chestermere Whitecappers Association will be made Monday, September 28th. Board members will decide if the centre will open. If the centre will open forms, protocols for member safety and specific limited activities will be the key points for consideration and discussion.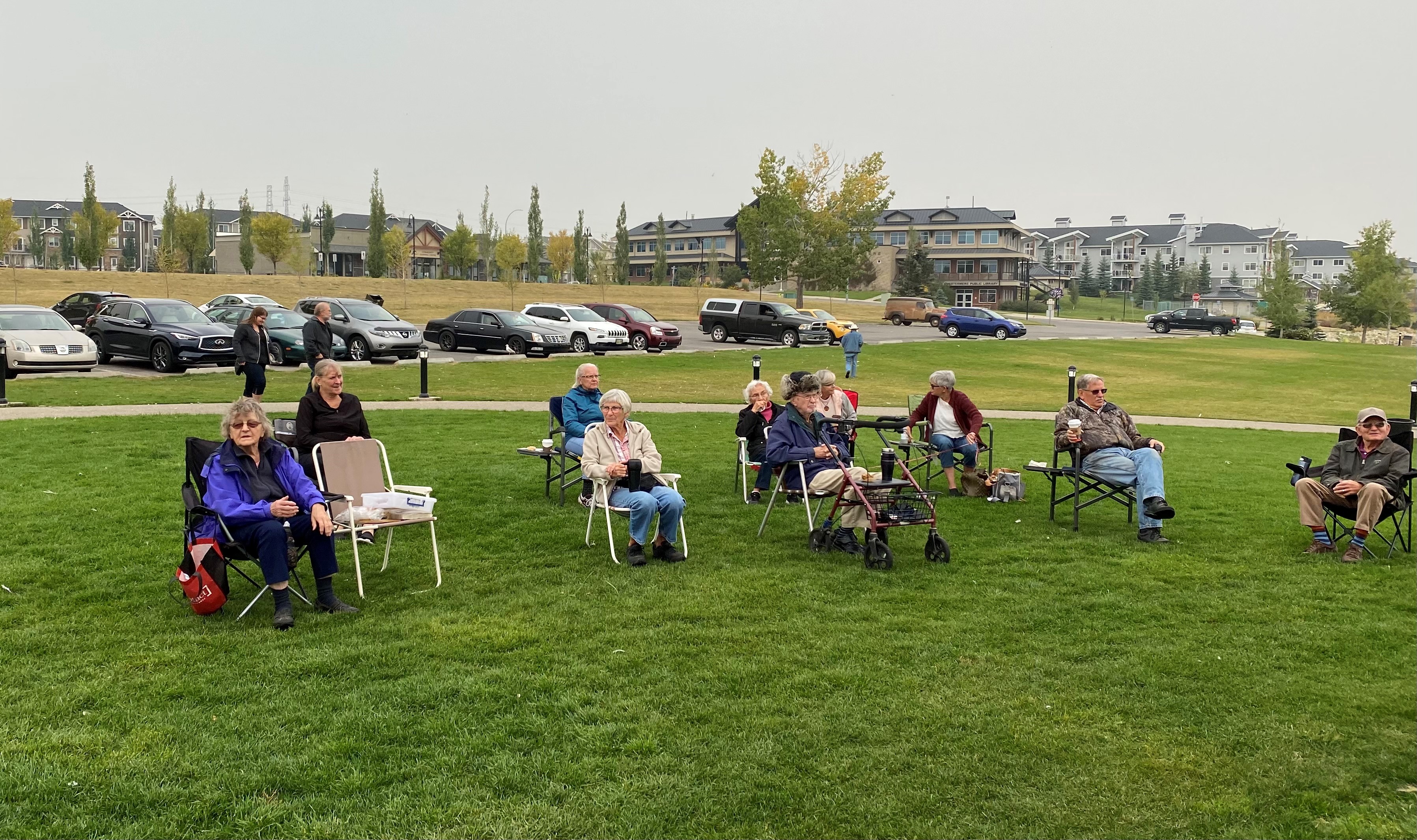 Although the presence of forest fire smoke from the west coast dimmed the view from afar, the Whitecappers who met at John Peake Park were feted with a fine performance from The Chestermere Soundwaves. Enjoyed by everyone, the Soundwaves hit their notes in style and clarity as they always do for every audience. Special thanks to Karen and Sarah for ensuring a successful venture.

With the recent resignation of President, MIchael Ball, and the calendar term well expired for the current board members, it is anticipated that CWA members will have to step up and run for positions to create a board to operate for the future. Covid-19 has also complicated the electoral process and the board will be exploring ways to accept nominations and conduct an election in the near future. The current board invites all to consider serving a term on the board to continue to move the organization forward. Interested individuals should contact Karen Rideout or Clare Elsbett to express their possible engagement in the process.
WHAT CAN YOU DO AT THE 50+WHITECAPPERS CENTRE?