Staying active most certainly extends the quality of fitness and life itself. Whitecappers believe that physical activity on a regular basis is the key to health, happiness, companionship and fun. Twice weekly, on Tuesday and Thursday, from 930 to 1030, "Walk Fit" meets for an active hour. Led by our energetic Walk Fit coordinator and leader, Karen McKee, those who attend are put through a movement oriented set of activities. Many of the motions can be incorporated from a seated position as well and Karen welcomes anyone who wishes to join, being totally mobile or partially. Looking at carrying our the old resolution of staying fit? Whitecappers may be the place for you! (Photos in the main gallery)
Thursday provided a wonderful opportunity for Sharron Matthewman to update WCA members on the latest initiatives regarding seniors issues in the City of Chestermere, Updates focused on the change of the Best Western to a senior's facility and the city's advisory group for seniors and that key items are being addressed in what Sharron see as a very successful initiative. Key concerns of course for seniors are health care, housing and transportation. Val Goertzen took time to share her experience of the activities of the advisory group and that things were moving forward. The soup de jour was none other than the popular navy bean and ham, prepared by Caroline. Thank you to her for preparing the soup. The set up crew for this even attended by just over 20 members was Michael, Todd, Clare, Don and Michelle. Special thank yous to the crew and also to John Timmermans' and Brenda Guinn's help in the cleanup stage. Sharron is available at Whitecappers for drop in visits Thursdays from 9:30 to noon. She can assist seniors in many respects and welcomes all! (More photos in photo gallery)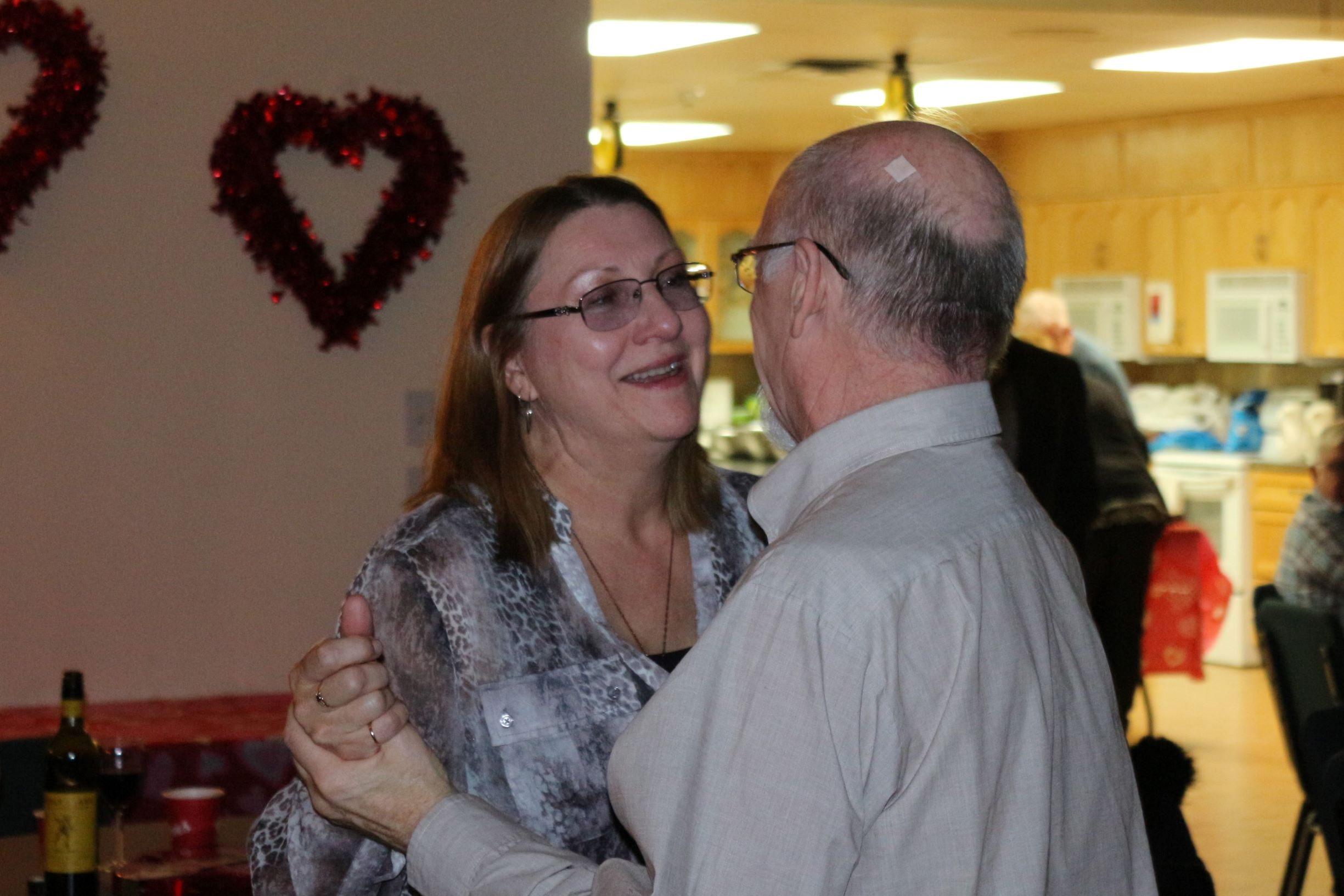 Whitecappers members and guests thoroughly enjoyed the excellent music of The Silence in Between, who performed excellent classics from the Tom Jones, Roy Orbison and Elvis Presley era in music. Dianne Lussier formally cut the Valentines Cake prepared by her daughter Leah. We are on the hunt for who snuck a truffle prior to ceremonial cake cutting. With great company, and an open dance floor, there was plenty of room for the 60 plus dancers to enjoy the evening. A special thank you goes out to the Fund Raising & Entertainment Committee for planning and carrying out this successful event.

In place of the usual potluck held at the end of every month, Whitecappers have a fine opportunity to enjoy one another's company, enjoy some delicious pizza and play no less than 10 games of bingo. Cost is $10 for the evening and includes your bingo card. Gift cards from supporting local businesses will be the prizes you can win, one for each of the 10 games. With Michael Ball, back from Mexico, be prepared to enjoy his calling of the numbers again this year. Come out for a good evening of fun and a chance to win! All interested are requested to sign up in order to ensure there is enough pizza ordered for the event.
The Artisans of Chestermere, are a socially oriented group combined with skills and creativity to share wonderful imaginations. Meeting Thursdays from 1 to 4 PM, the artists get together, enjoy a coffee, as well as share their thoughts and suggestions on one another's art projects. Each artist has her own style and personality and as such is a wonderful group. Hilarity and laughter fills the air during the 3 hours the artisans get together. New members are always welcome. Tables, coffee and company as well as table covers are at the centre. Artists are asked to bring their own supplies and of course, enjoy a wonderful outing each week.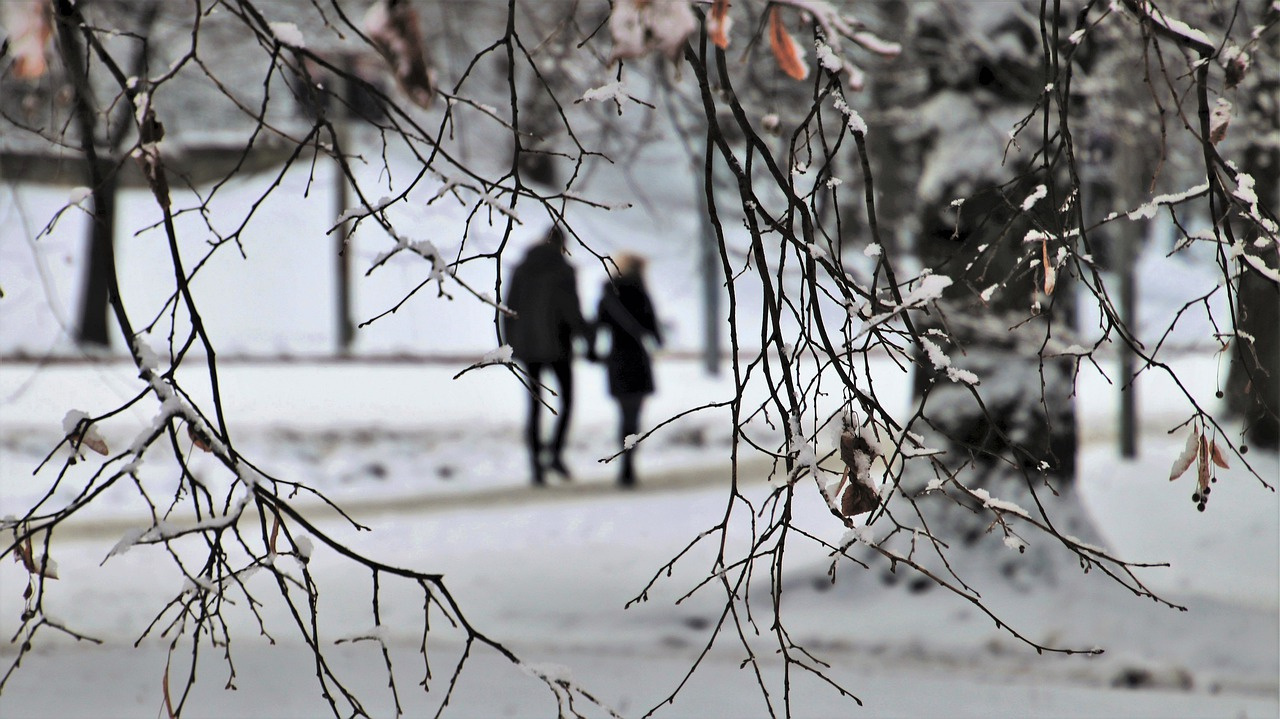 In case you didn't get a copy at the WCA Centre you can download from this website, the February calendar of events and newsletter. Stay informed and plan ahead for the vents you wish to attend. February has a few key events - the Lunch & Learn session with Sharron Matthewman, A Valentines Dance will be held on the 15th. Our monthly potluck supper - one of the best meals in town, complete with Bingo to follow, will be held on Tuesday, February 25th! Be sure to make the most of your membership and get the best company at Whitecappers!
WHAT CAN YOU DO AT THE 50+WHITECAPPERS CENTRE?